Money is tight. Inflation is biting at the supermarket, at the petrol pump, with mortgage rates, insurance premiums, and pretty much everywhere else you look, which means we are all on the lookout for ways to make our dollar go further. Statistics NZ's April figures revealed food prices were 7.6 percent higher in March 2022 compared with March 2021, the highest annual increase in over 10 years. The same survey shows those home renovations we flocked to invest in 2020 and 2021 are off the cards again for many, as is dining out.
Price rises and associated dips in discretionary spending is a worldwide trend, and kiwis are feeling it hard. NZ economist, Tony Alexander, reported in a recent update that a record 20 percent of kiwis he surveyed plan to cut spending in the coming months. Many of us are looking to maximise the value of every cent we spend, and we're cutting back on luxuries we, for now at least, simply can't justify purchasing.
But despite the universal need for tightened purse strings, there remains a strong desire for novelty – and this presents businesses with a unique opportunity.
Be your customers' priceless experience
While we may be splashing the cash less, many of us are still eager to 'take back' some of the time we lost during the pandemic and we're increasingly looking to do this by changing both our expectations and experiences. What does that look like in reality?
It might mean, for example, that an adventure backpack all of a sudden holds a lot more value than the designer handbag, or watch, we once lusted after. Why? Because an item like that is much more likely to unlock what money can't buy (or take from us) – experiences.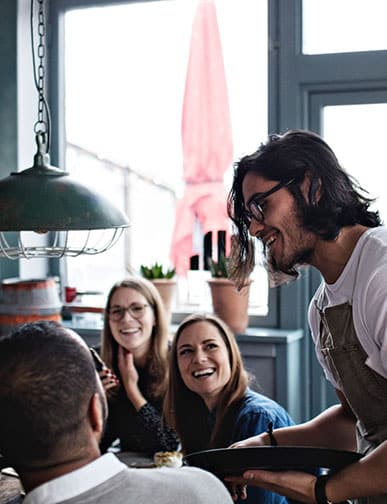 So, what does this mean for businesses with products to sell looking to make themselves more attractive to customers? It means it's time to stop thinking of products as just products. It's time to stop thinking of rewards as just rewards. And it's time to start leveraging your relationships to create a superior customer experience.
Here are some of the ways your business can unlock growth and perceived value through 'priceless' experiences with your brand and business.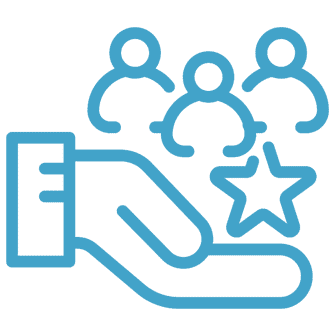 1. Create an experience with your product/service
As the old adage goes, a change is as good as a holiday, so why not create a fresh experience for your customer. Have a product you've historically waited for summer to promote? Consider using your historical sales data to create different sales strategies, or encourage new usage opportunities.
Encouraging customers to interact with your offering in fresh ways can unlock new markets and offer a breath of fresh air for those on the lookout for something new.
2. Jump aboard the digital train
Another place we know customers are heading more than ever before is online. What does your online presence say about your business and the experience a customer can expect to have with you and your products or services?
Does your website accurately reflect your brand? Does your social media appeal to customers seeking 'novel'? Digital spaces offer businesses unlimited opportunities to connect with customers and extend brand experiences, so much so that nearly nine-out-of-10 organisations in Australia and NZ say the pandemic has thrust a digital-first strategy to the top of priorities. Don't miss out.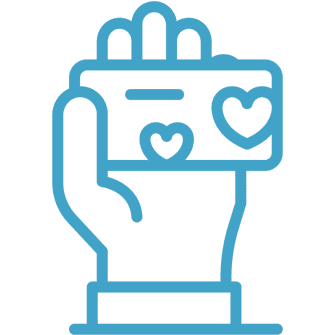 3. Personalise your loyalty experience
The current cost of living crisis gives kiwi businesses a genuine opportunity to strengthen customer relationships and supercharge the relevance, recognition and rewards a successful loyalty programme can offer.
At Incentive Solutions, we've leveraged quality data insights to deliver a range of up-to-date and highly relevant solutions that can make your customer feel truly recognised and valued.
One of our clients recently gifted their customer a new Mercedes Benz, another funded the purchase and installation of a spa pool for their customer's home, while others have helped customers cash in loyalty points for benefits including home renovations, tuition fees, beauty services, and travel to international theme parks.
With so many of these rewards currently feeling 'off limits' to customers feeling the pinch, your recognition all of a sudden goes from special to 'priceless.'
4. Offer special recognition to your most special customers
Being able to offer a range of personalised rewards is also an effective way of tiering loyalty levels and offering special recognition to your top customers. How a brand recognises customers from the moment they join a programme can make or break your ability to assert relevance and build long-term loyalty.
A flexible loyalty programme can be a powerful tool in your customer growth strategy, allowing you to maximise the perceived value of reward benefits and strengthen your customer connections through personalised incentives that acknowledge unique and important relationships.
Ask the experts
At Incentive Solutions, we are specialists in loyalty strategies, with over 25 years' experience in helping companies grow. Get in touch today for a no-obligation appointment with one of our specialists and discover the true value of a modern and competitive loyalty programme. Don't delay on this important growth opportunity.