With consumers demanding higher levels of personalisation than ever before, there aren't too many situations left today that a one-size-fits all approach will work in. Even global giants with repeatable business models, like McDonald's, insist on leaving room for customisation, so why should you consider a stock-standard off-the-shelf approach to customer loyalty for your business? * Answer: You shouldn't. *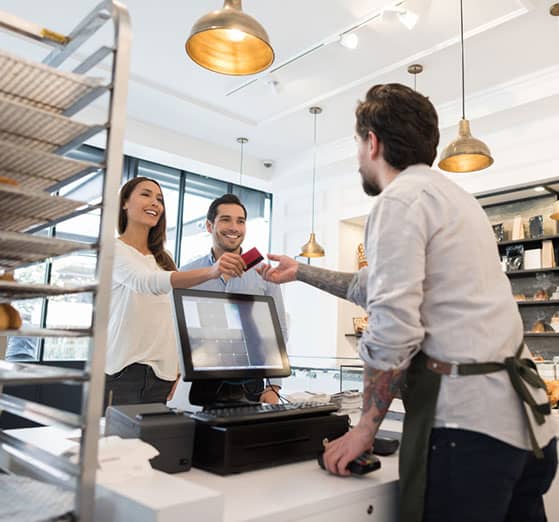 The companies with the most loyal customers and consumers today have gained them through strategic and continuous efforts to ensure customer relevance, satisfaction, and long-term engagement; not just on-going sales and discounts.
One of the most effective ways for a business to gain long-term customer engagement and loyalty is through a tiered recognition programme.
Next level customer recognition
A tiered recognition programme works by inviting customers to enjoy a range of benefits directly related to their level of support to the business. The more a customer spends or advocates for the business, the better the benefits at stake.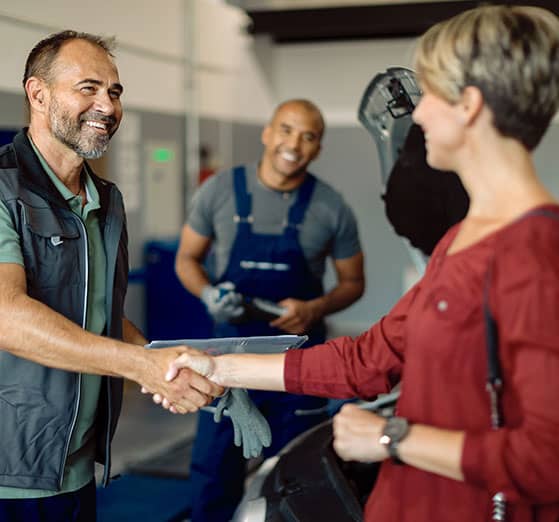 Unlike more traditional loyalty offerings, such as the humble coffee card (which absolutely still has its place in the right setting), the type of reward or benefit an individual can expect through a tiered programme, depends on how much they are willing to invest in your business.
Here's why tiered recognition is such a powerful relationship builder and revenue grower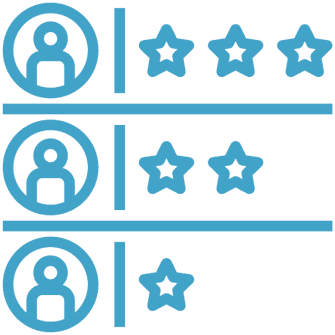 1. Tiered programmes can level up your business relationships
Tiered programmes offer an excellent foundation for building long-term relationships on an emotional level. We all love to have our efforts acknowledged and by offering big spenders greater benefits than a one-time purchaser, this is exactly what you're doing. In return, these valuable stakeholders feel seen and respected and are more likely to invest even further in your business. The evidence is clear; A study by CapGemini revealed that 70% of emotionally-engaged customers spend up to twice as much on the brands they are loyal to. The higher the tier, the more 'part of the club' your customers will feel. This also increases their likelihood of interacting with your brand and becoming a brand evangelist – the best form of marketing you can get!
Additionally, by segmenting your customer or consumer base you can more effectively monitor and analyse performance and use your insights to engage meaningfully with them via targeted communications that can deepen your relationships.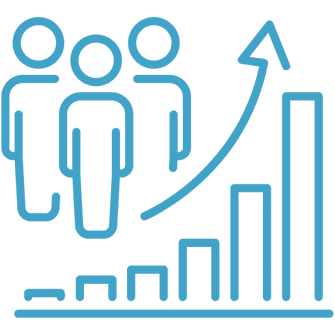 2. Tiered programmes promote long term growth
Tiered programmes lay the groundwork for long-lasting customer and consumer relationships. That's because individuals see and experience the increasing benefits of repeated custom. By tiering your recognition, customers constantly strive for the next level of reward and continuously boost your business performance in the process. Once they've reached your top tier, they'll want to do what they can to stay there and continue reaping the benefits.
Looking after engaged customers in increasingly exciting ways is also much more cost effective for your company. Research shows the cost of retaining a new customer can be up to five times as much as holding on to an existing one, so looking after the loyal customers you already have really is your fast track to growth. Similarly, when you have a tier with benefits that a customer can access without using points, such as free shipping or automatic discounts, you'll be in a better position to defend customers against your competition.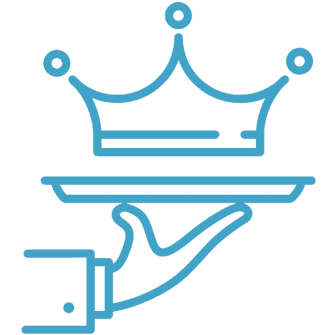 3. Tiered programmes play on our human desire for exclusivity
Many successful tiered loyalty programmes allow every customer to join, without the need to prove loyalty through purchase. By allowing everyone to participate you open up opportunities to gather useful participant data, which you can use to convert more customers. Then, for the magic to happen, we build in a barrier to the next tier, which allows only the increasingly motivated individuals access to the rewards and benefits you offer, giving elite status and top-shelf advantages to the most loyal. These advantages include more unique aspirational benefits such as VIP treatment at events or exclusive dining experiences.
Using tiers enables businesses to offer an attractive mix of points and benefits; the higher the tier, the higher the value of each. Businesses often review membership to these tiers on a six-monthly or annual basis to ensure their customers continue to spend with them and maintain their status. This is a powerful means of driving customer behaviour.
Happy tiers
At Incentive Solutions, we are experts in bespoke tiered loyalty programmes and, collectively, have over 100 years' experience in helping companies grow. Our data insights team can review your customer data using our state-of-the-art technology systems and identify the right tier bands for your customer base. We know no two businesses are exactly the same, so we're committed to crafting a tailored programme that's 100% bespoke to your strategy and brand.
If you have big growth plans for your business, consider a chat with us to discuss how we can help you deliver enough growth through a bespoke tiered-programme to make your investment cost-neutral!